As always, we had a blast at the Fresno Rainbow Pride Parade. It took place in the Tower District on June 3rd—but we're congregationalists, so we're ready to make anything a celebration, so really, it started on June 1 & 2 while we were setting up the float. On behalf of the Ministry of Outreach, we want to thank everyone involved in the parade. Because of you we were able to spread God's message of love for all people and bring light, love, and hope to our Fresno LGBTQ+ family and friends.
Here are a few photos from the parade, taken by church member Lori Todd.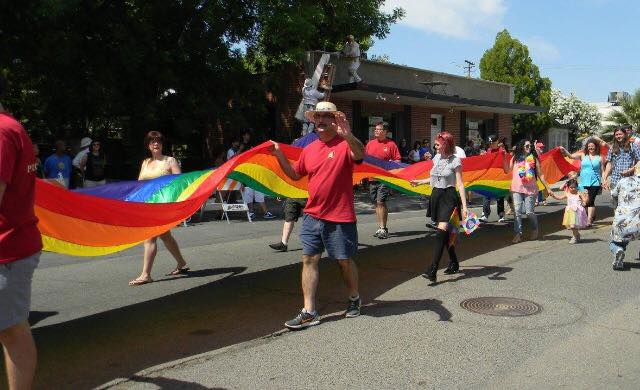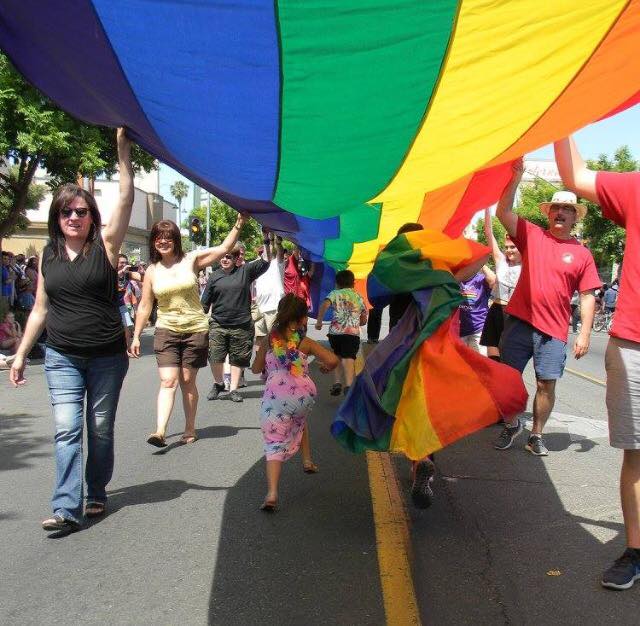 Did you miss parade? Local photographer Howard Watkins took photos and has a gallery up on his website.