If you support our mission and have found your church home here at First Congregational Church of Fresno, please consider making a stewardship pledge and giving regularly. Your monetary donations support the work we carry out, be it paying our nursery staff so that you know your toddler is in capable hands on Sunday morning, funding our outreach and social justice efforts, or paying our electricity so we don't have to worship from a dim and hot sanctuary. There is not an aspect of our work that your tithe doesn't help. 
Stewardship giving may be done in multiple ways.
Drop your envelope in the plate as it passes you in the pew. 
Mail a check to
First Congregational Church of Fresno
2131 N Van Ness Boulevard
Fresno, CA 93704
(Be sure to indicate in the memo section whether this counts toward your pledge or if you intend your donation to go to a specific fund).
Set up a recurring payment through your bank's automatic bill-pay function.
Visit Kim in the office to make your payment during office hours, Monday – Friday 10 am – 3 pm. We take credit cards, Kim is an excellent conversationalist, and she usually has candy. 
Donate using the Givelify App from your phone, from anywhere in the world!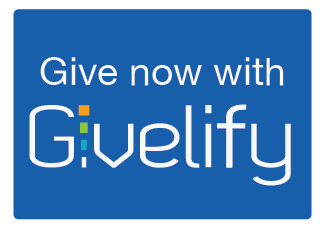 If you're new to planned stewardship giving, don't worry. We're here to help you figure it all out. 
A good analogy comes from the UCC's Stewardship Resources:
As a human being, I should eat about 730 cups of fruit a year. If I take in those 730 cups by eating fruit for only three weeks in a year, I would eat 244 cups a week for each of the three weeks. That is not a healthy way to eat. It would mean no fruit for 49 weeks a year. During the three weeks, I might get such an exposure to fruit that it would lose my taste for it. And, eating so much fruit in so short a time could have unfortunate results in my digestive system. A much better approach is to eat two cups of fruit a day.
To recap, giving in increments throughout the year helps us fund our work and prevents tummy aches. So how much should you give? What's the golden standard? 
Don't worry, we don't advocate a give til it hurts philosophy. However, you should give until it feels good. What feels right? Here's a handy PDF of giving based on a percentage of income.
Thank you for your generosity and active participation in keeping our community of Christ strong.